Printing stickers in batches? Manually choose attendees for labels to be printed!
Make use of this option to print sticker labels on an ad hoc basis:
1. At the RSVP App Admin view, click on the dropdown menu >> choose 'Printer Options'
2. The screen below will show, then insert details for 'Label Print'
3. Next, click on >> 'Batching Printing'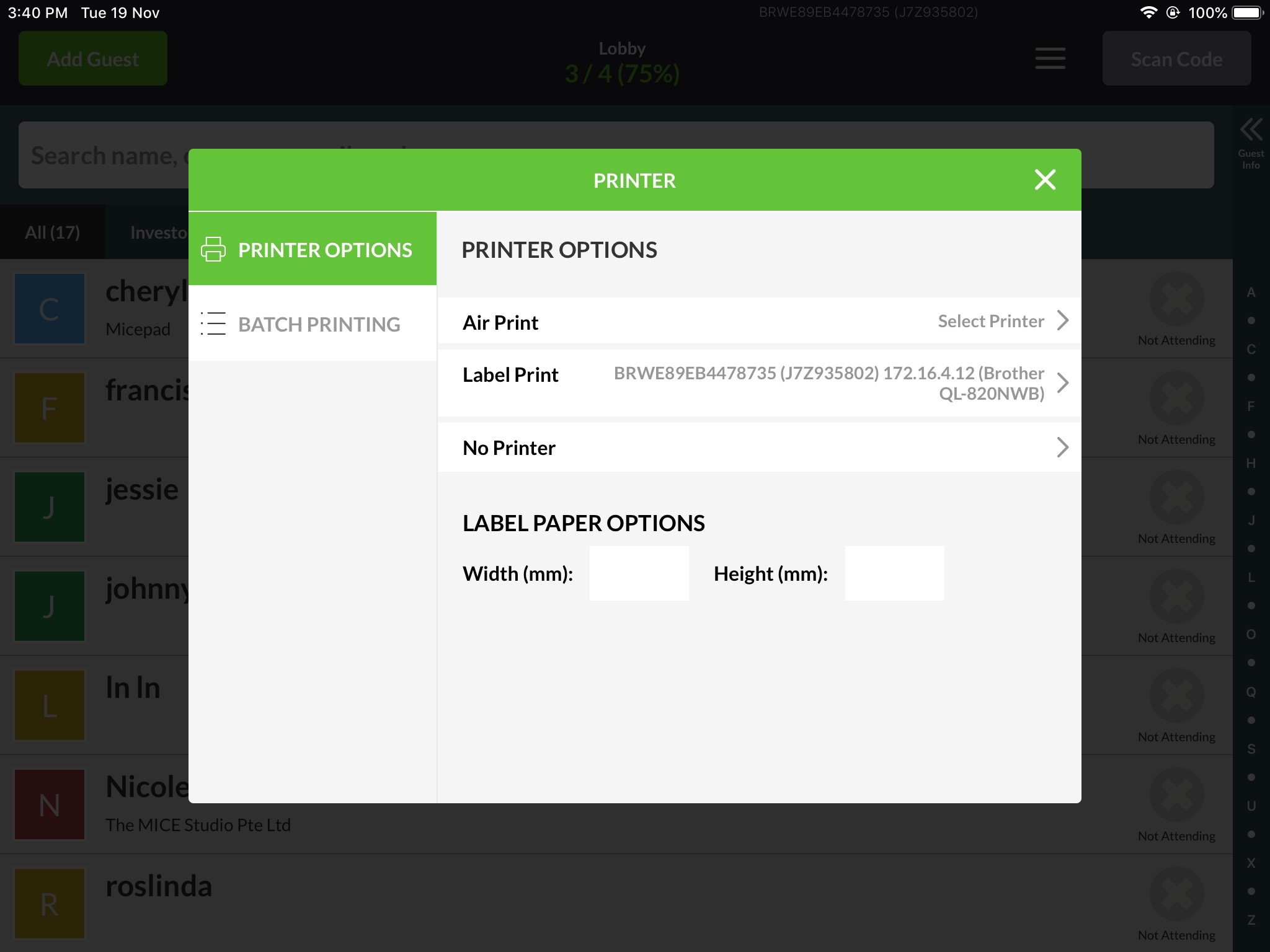 4. Tick the boxes with names that you would like to print a name badge for.
5. Once done, click on >> Print.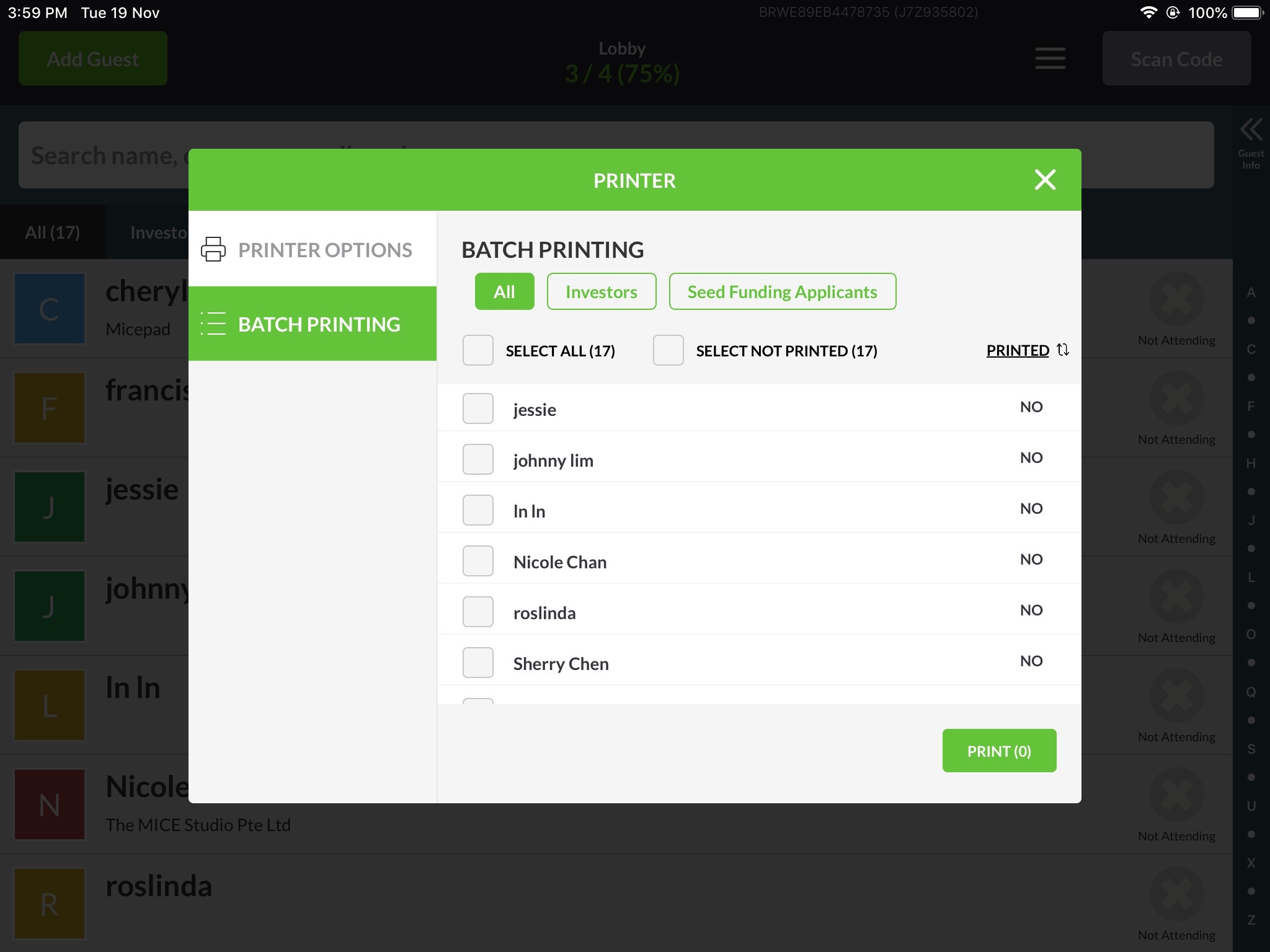 6. Congratulations! You're now ready to print sticker labels in batches.