Setting up a multi-language event? You can translate your event into several different languages to cater to different audiences!
1. On the admin panel, click on >> 'Languages'
2. Then, click on >> 'New Word'
3. Insert the desired word/phrase that you would like to translate. Etc, Rate the overall experience.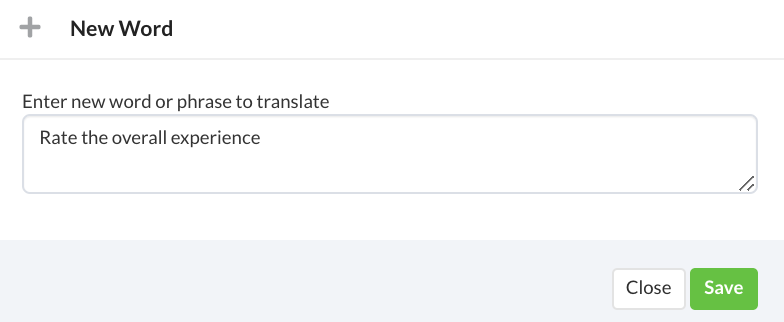 4. Next, click on>> 'Manage Languages' to save the translated language.