Create wonderful registration experience for your event attendees with name badges!
1. At your admin panel, begin by selecting your event, hover over >> Registration >> Badge Design.
2. Click on >> 'Add New Item' to include fields that is meant for the sticker label.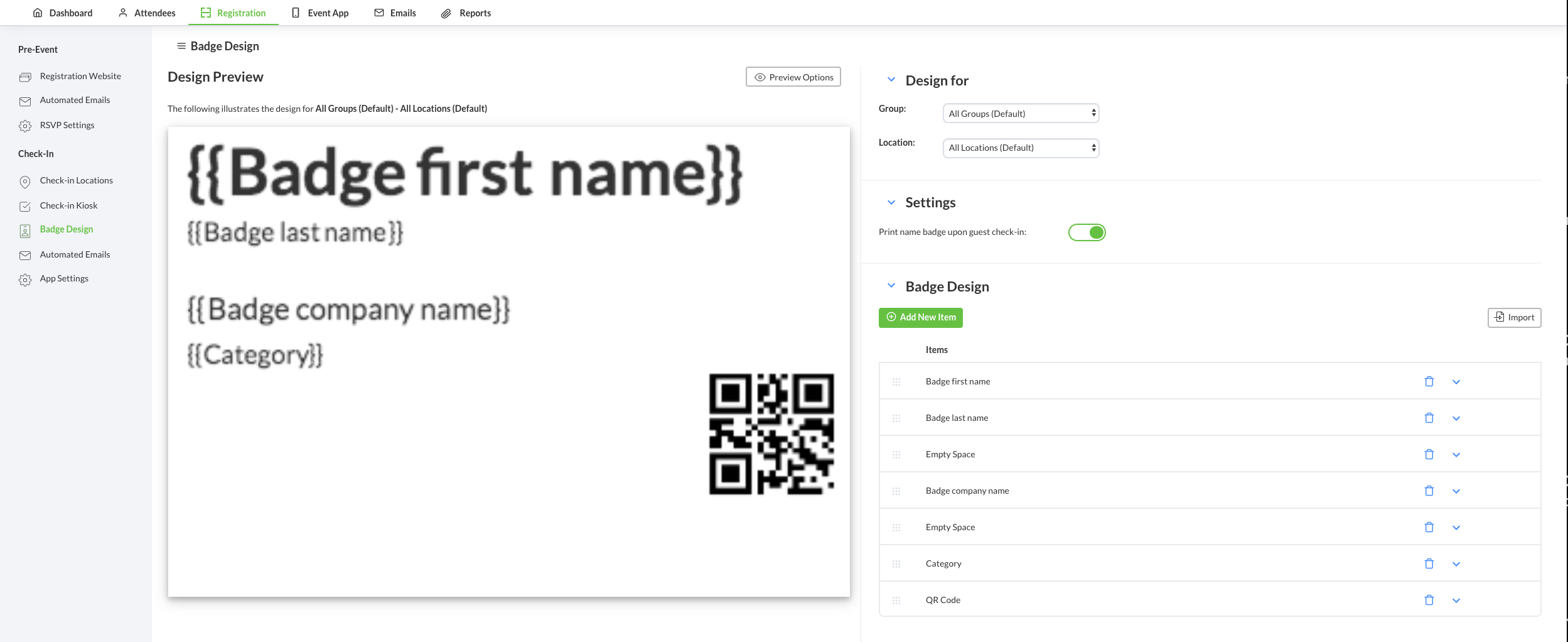 2a. Font Size: We recommend to keep it to 32 and smaller. The font size will affect the sticker label aesthetics.
2b. Placement: Every fields can be shifted to either left, center or right.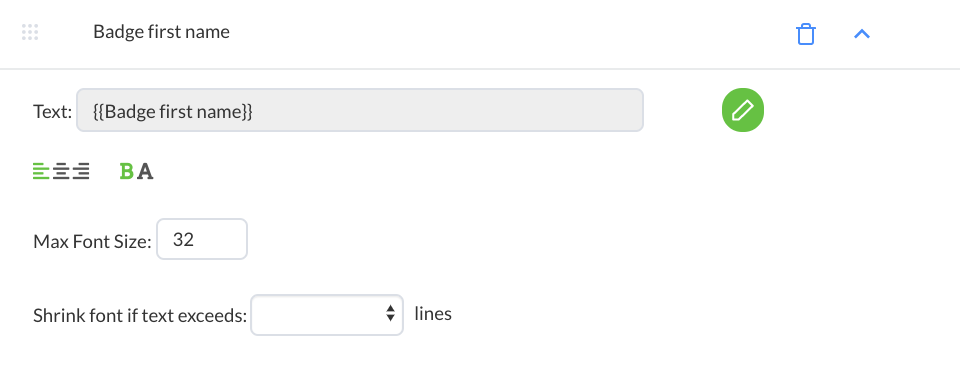 3. Customise different layout(s) for different groups: Does your event come with group segmentation of attendees? Make use of this option to create different designs and identify attendees base on their group allocations!