Recommended Image Dimensions
Learn the image dimensions for both events and apps.
Images will be a big part of creating your App or Event on the Micepad App. We have documented the recommended and in some cases required pixel dimensions and ratios for the images used in different areas of the App.
1. Organisation Logo & Event Banner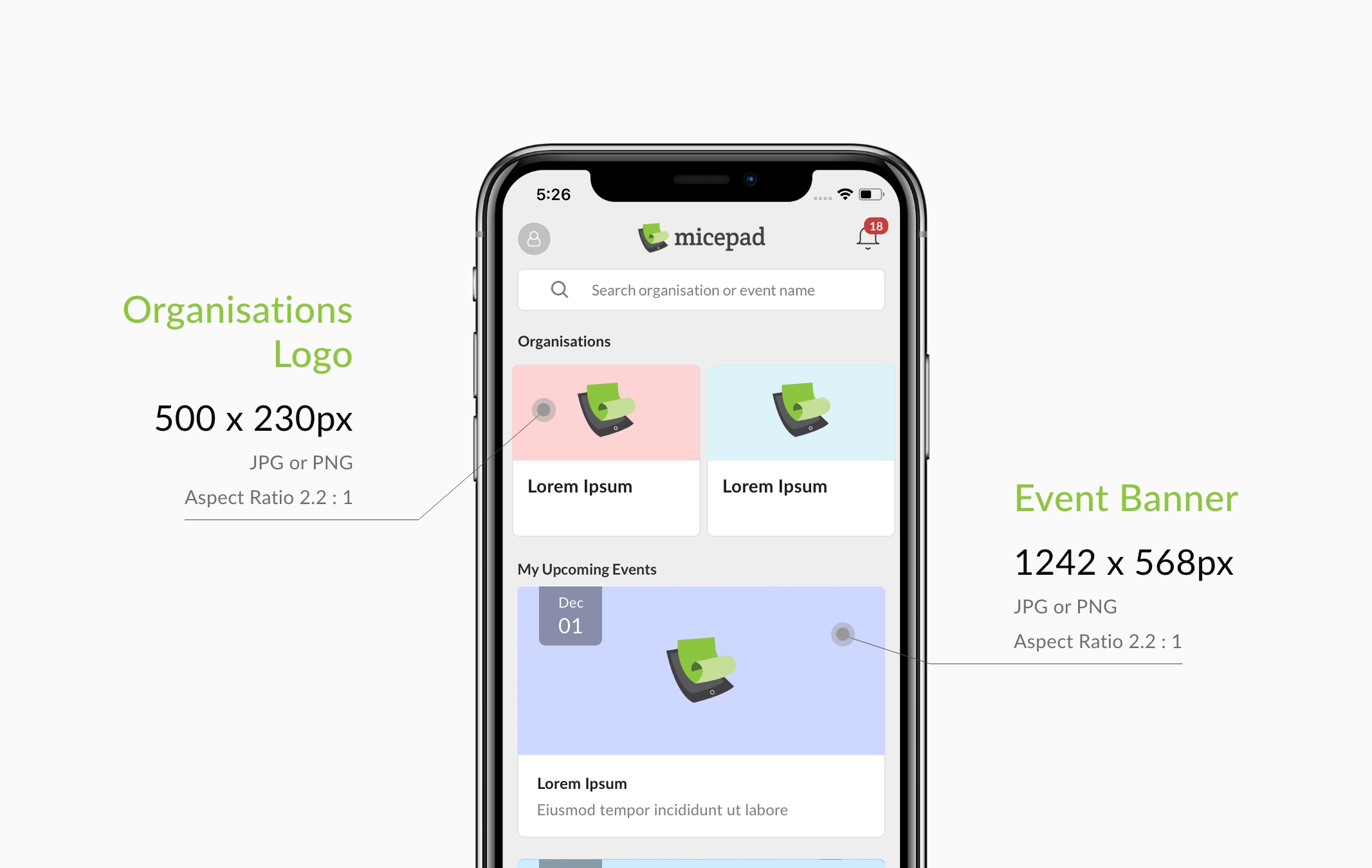 2. Speaker Profile Photo
(120 px * 120 px)

3. Sponsors and Exhibitors
(160 px * 120 px)