5. Quick Tips for Switching In between Rooms
These hot tips will guide you on how to very quickly switch in between projector rooms or change the module
Hover your mouse over to the footer of the projector screen page and click on it.
Select your desired projector room and poll module that you would like to activate.
Click on-> 'Go'.
Choose 'Start voting' if the activated module is poll.
Enter 'Show Results' if you would like the results to be shown.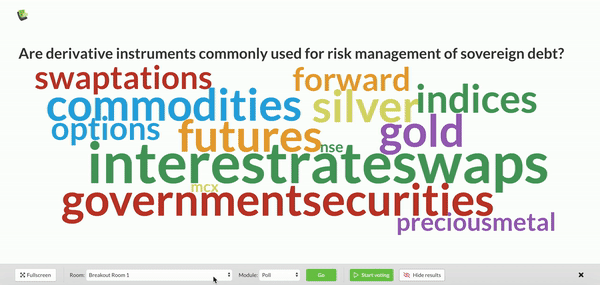 If you have any questions about this or didn't find an answer, please contact our support team via chat on any Micepad webpage or send an email at support@micepadapp.com