2. Adjust Your Projector Background Image and Appearance
To set up your projector settings, click on the button as shown from the green arrow below. You will then see this page.
Projector Settings Panel: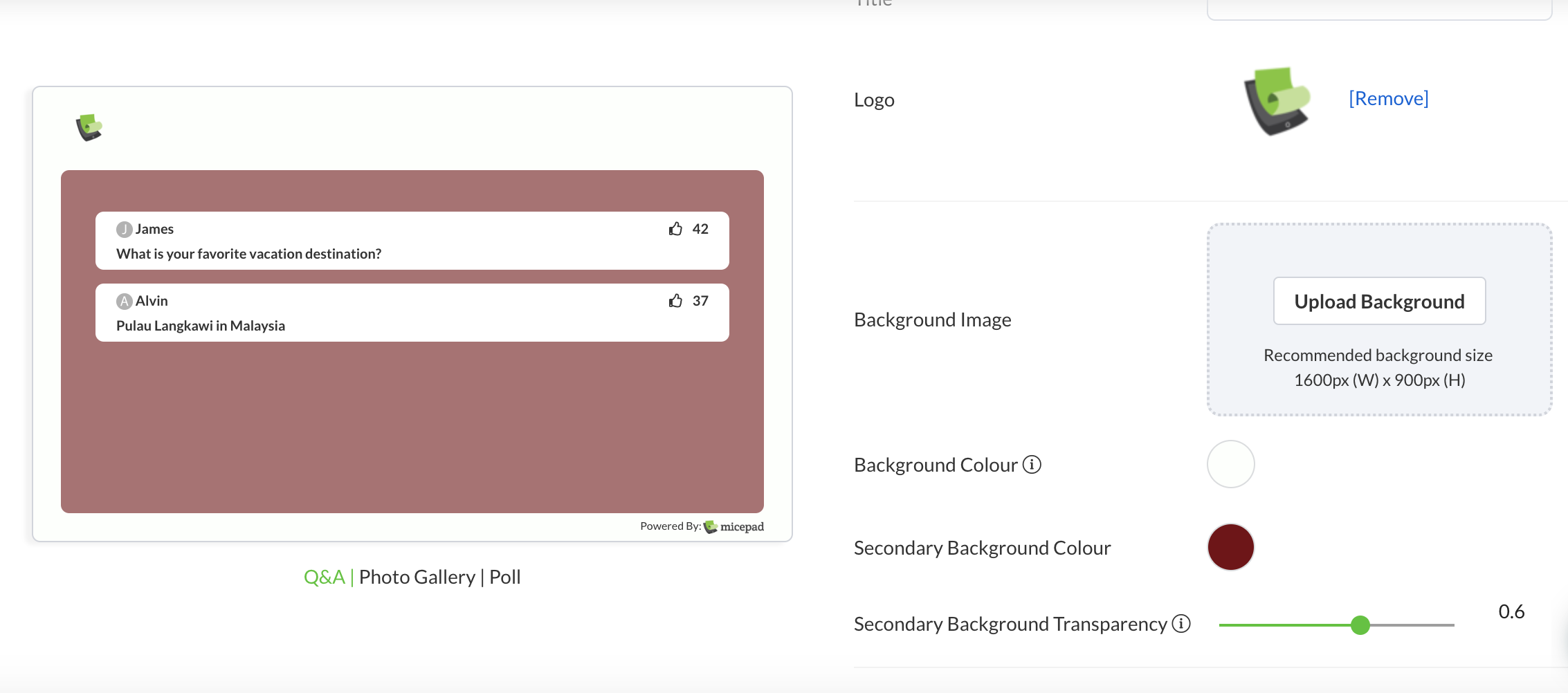 Background Image: Upload your background image in jpeg document here. Do take note that the background image is a default template, which will be applicable for all slides.
Background Colour: If a background image is uploaded, then background colour will be disabled.
Secondary Background Colour: This will be useful if you would like to create a 3D 'pop up' box like effect.
Secondary Background Transparency: Use the scroll bar if you would like to adjust the opacity of the secondary background.
Option Colors tab:
1. Choose the different colour choices to represent your options.
**Do note that, there is only 10 options available**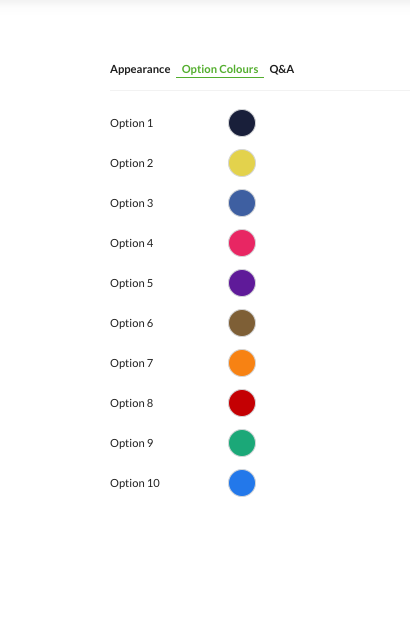 Q&A tab:
1. The Q&A tab contains a list of options that allows you to structure the Q&A presenting slide.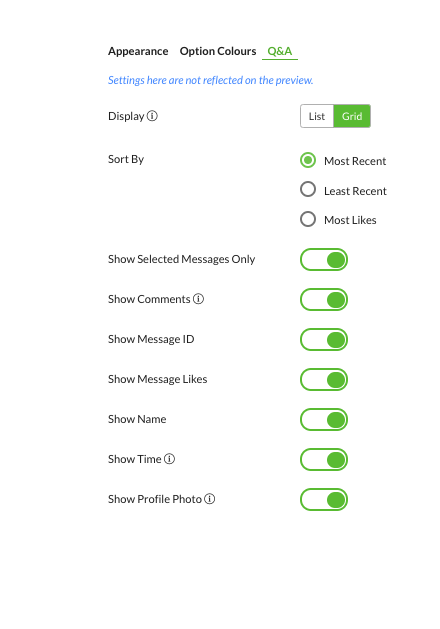 Finishing look for a Q&A example: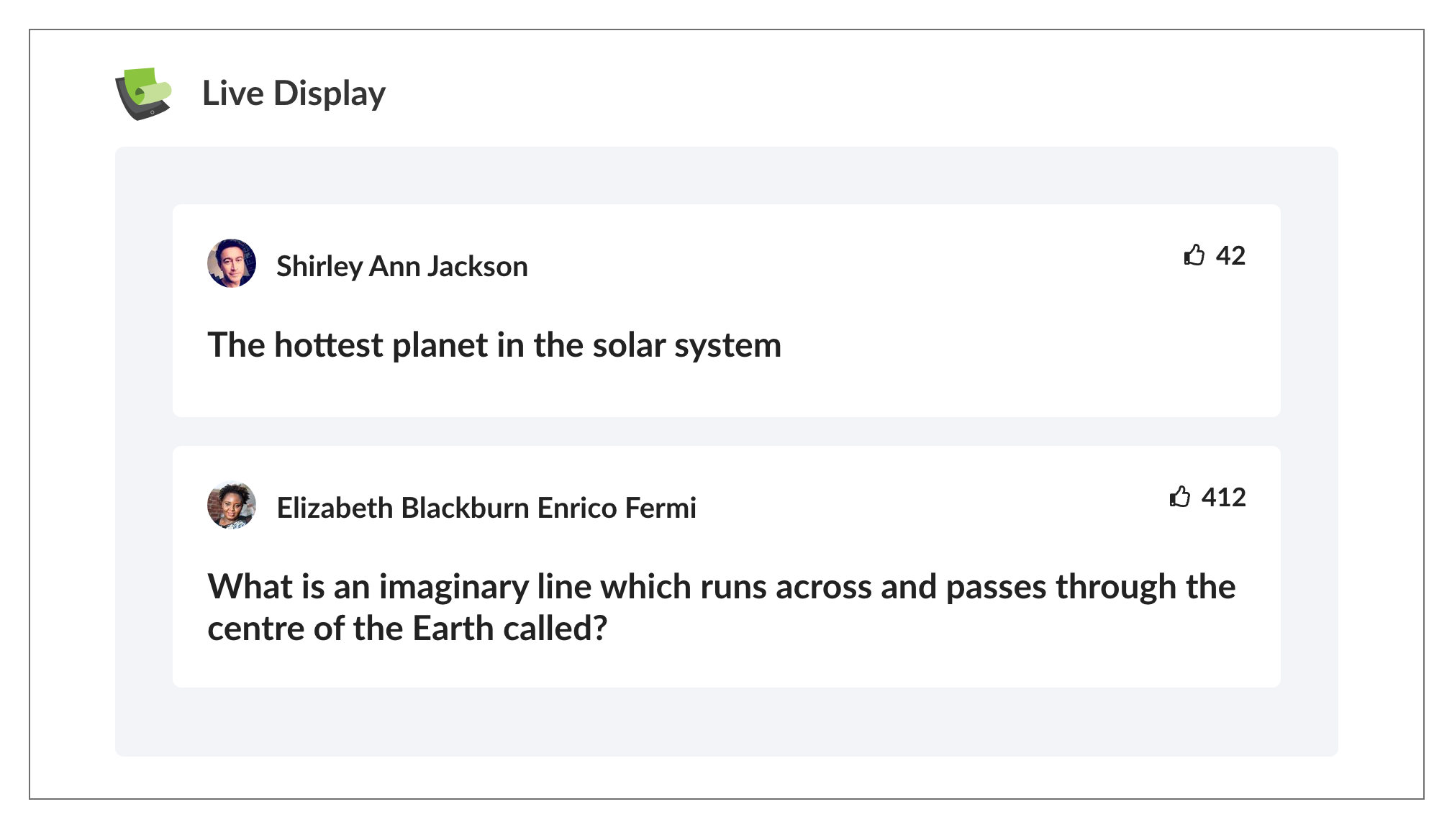 If you have any questions about this or didn't find an answer, please contact our support team via chat on any Micepad webpage or send an email at support@micepadapp.com