Brother QL-820NWB Label Printer
This article covers the setup instructions for Brother QL-820NWB printer with Micepad Event RSVP App.
Recommended Printer: Brother-820 NWB or Brother-720 NW.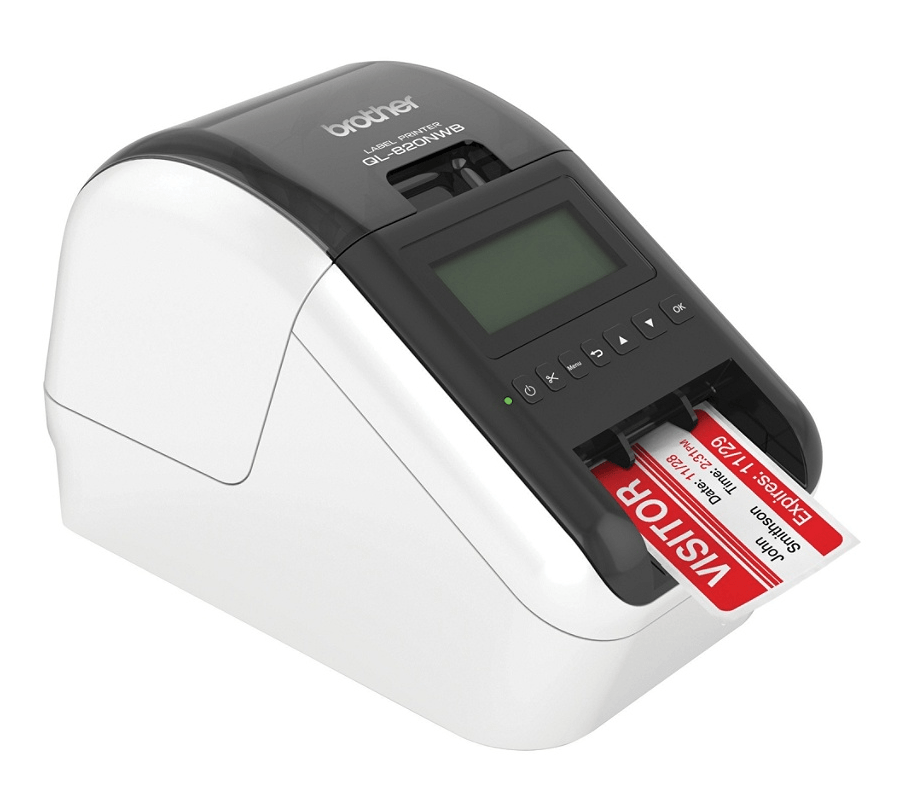 Turn the printer on.
Press the Menu button and the down arrow button to go to "WLAN" settings, the 5th option.
Look for "Infra Manual Setting."
Search for the available WIFI.
Manually key in the password for the WIFI network.
On the iPad, set WIFI to the same network.
Set Printer → Label Printing → Select Printer -> Brother Printer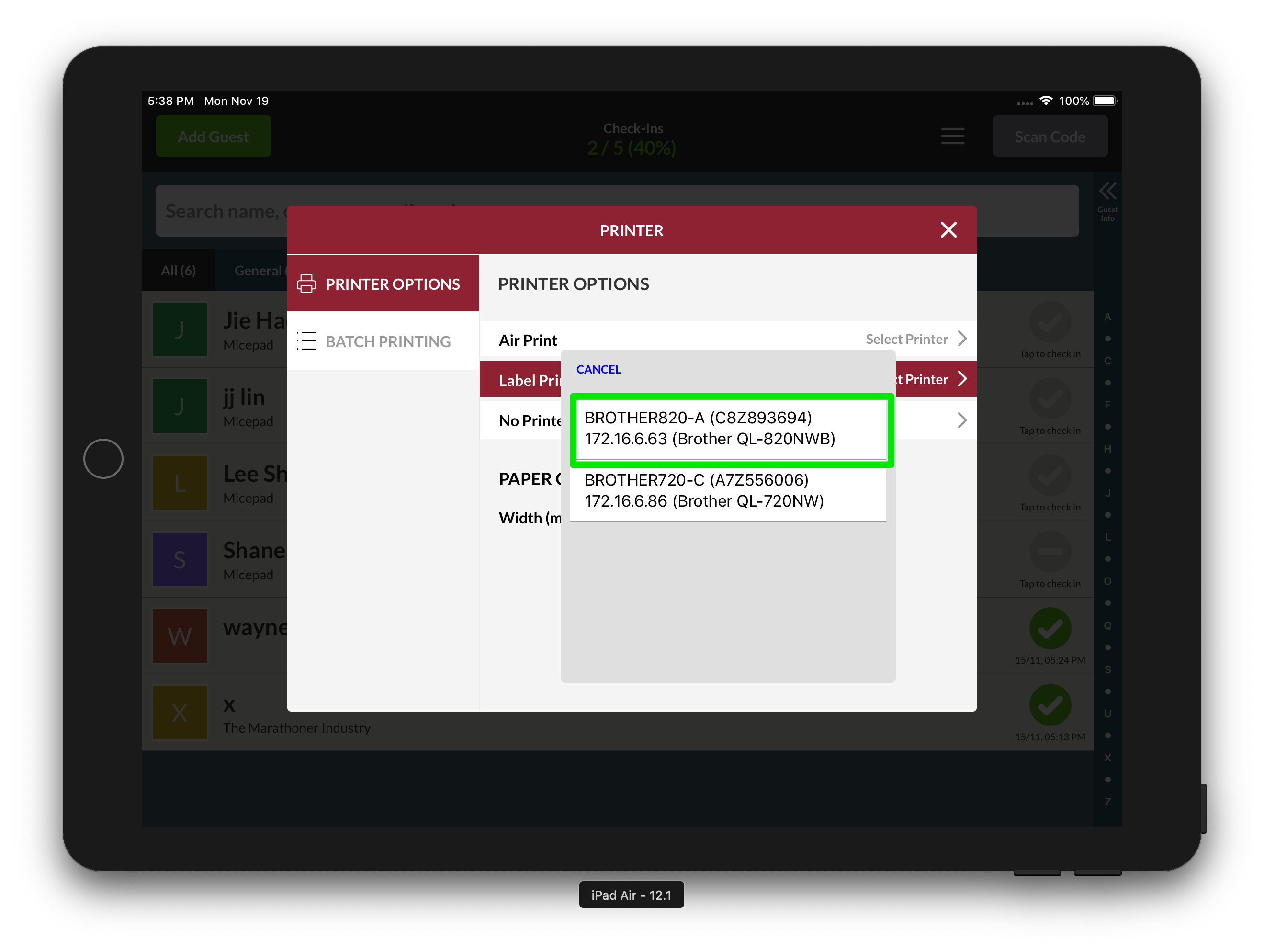 **Do note that each roll label has the ability to support up to 300 labels.