An event is not complete without a comprehensive line up of delegates. You will find this panel useful if your event comes with a panel of delegates.
Follow this quick guide to showcase your event delegates: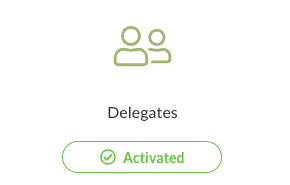 On the Event App Panel, find -> Delegates.
Click on -> Import.
Download the excel template by clicking on 'Click here'.
Fill up accordingly.
After completion, upload the saved template into 'Upload File'.
Or manually include their details:
Click on -> 'New Delegate'.
Include delegate's salutation, first name, last name, organisation and email.
To add on more fields, click on-> 'Manage Fields'.
Enter the desired field name and hit on the green '+' button to add on more fields.
Then, press -> 'Save'.
Find the reflected changes in 'New Delegate'.
You can also choose to bulk upload delegates list by clicking on -> 'Import' and press 'Click here'.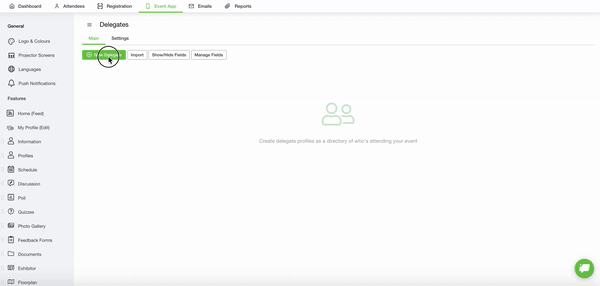 *Note that 'Delegates' have no access to Micepad App. For them to access the App, add them on 'Attendees' list.*