Engage your attendees and get instant feedback by including customisable feedback forms to your event.
Get instant feedback and make mid-course corrections to the event to ensure attendee satisfaction.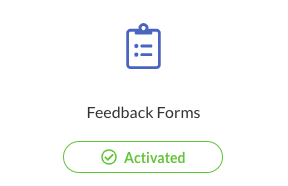 How to Create a feedback form?
From the Event App, find "Feedback Forms"
Click on-> "New Feedback Form".
Input the basic information needed. Such as title, description, thank you message and reward points if you would like to include submission of feedback form as a task.
Control the visibility of the feedback form by selecting the desired audience. Choose from, "No One, Everyone, and Specific Groups".
For all questions to be displayed on one page, leave the bar untouched.
Click on-> "Save" below.
Next, create the feedback questions.
See next article, "Type of Feedback Questions" on the type of questions you can add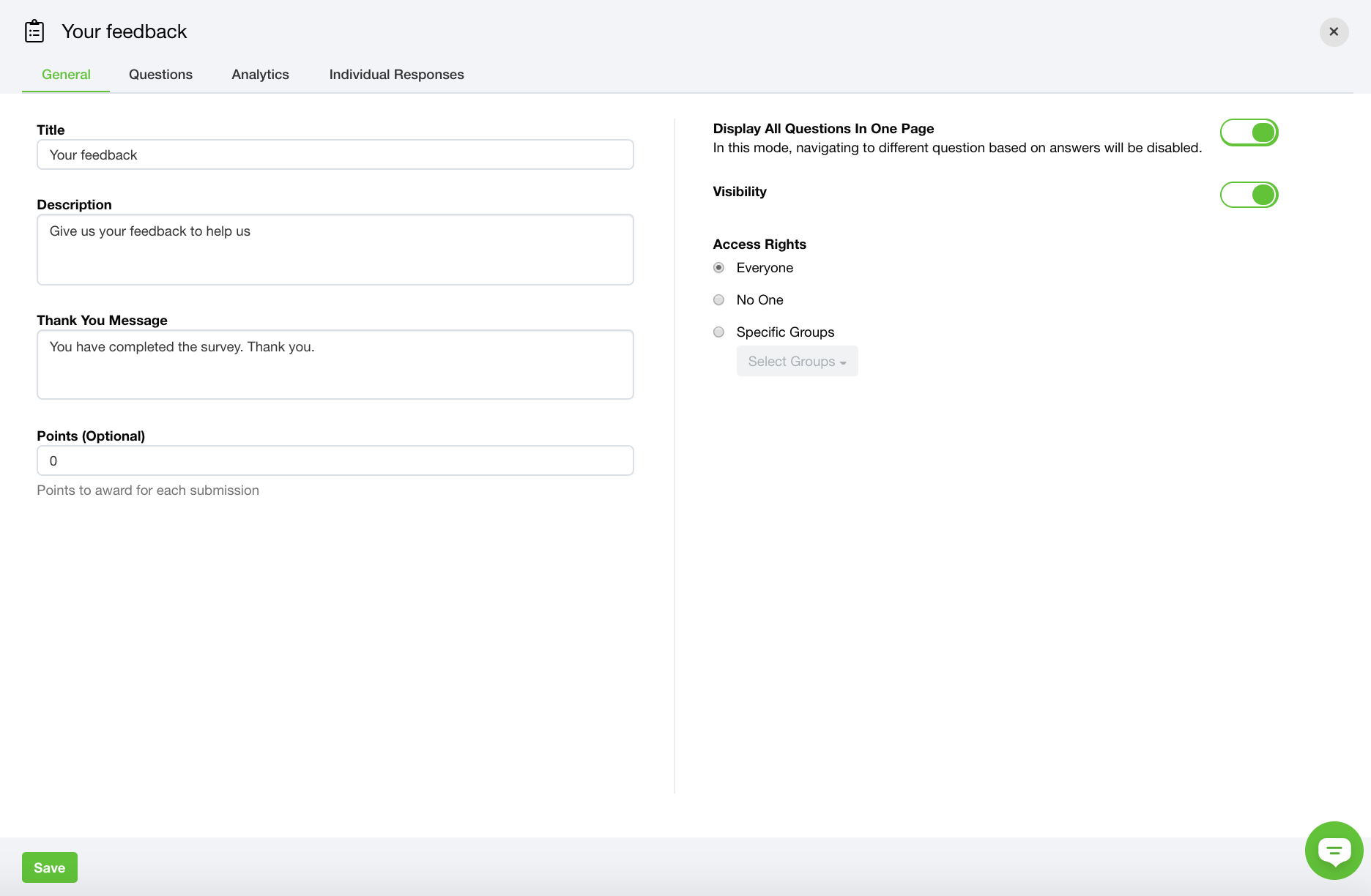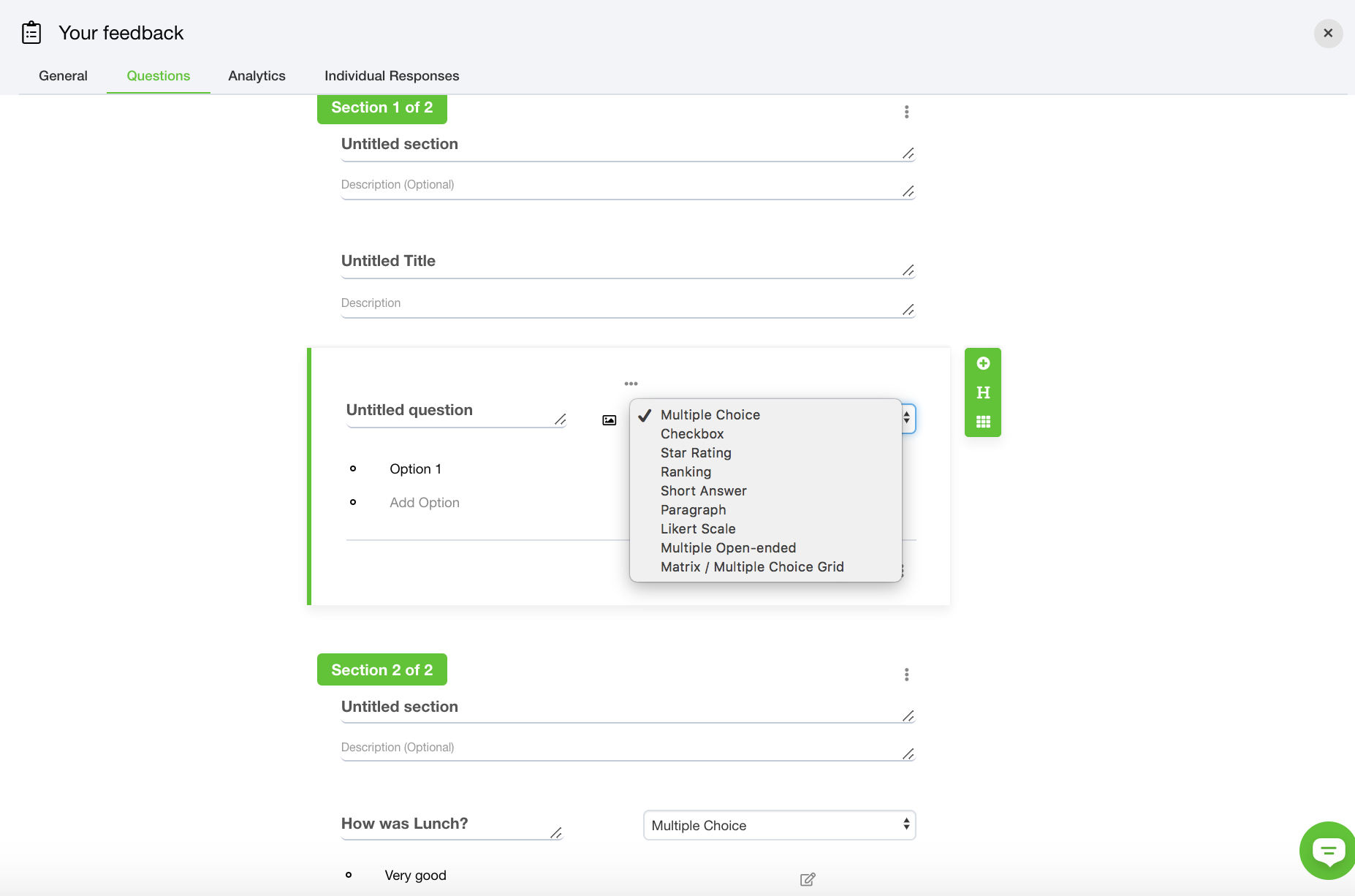 At the Web App page, you will be seeing the Feedback form the right-hand side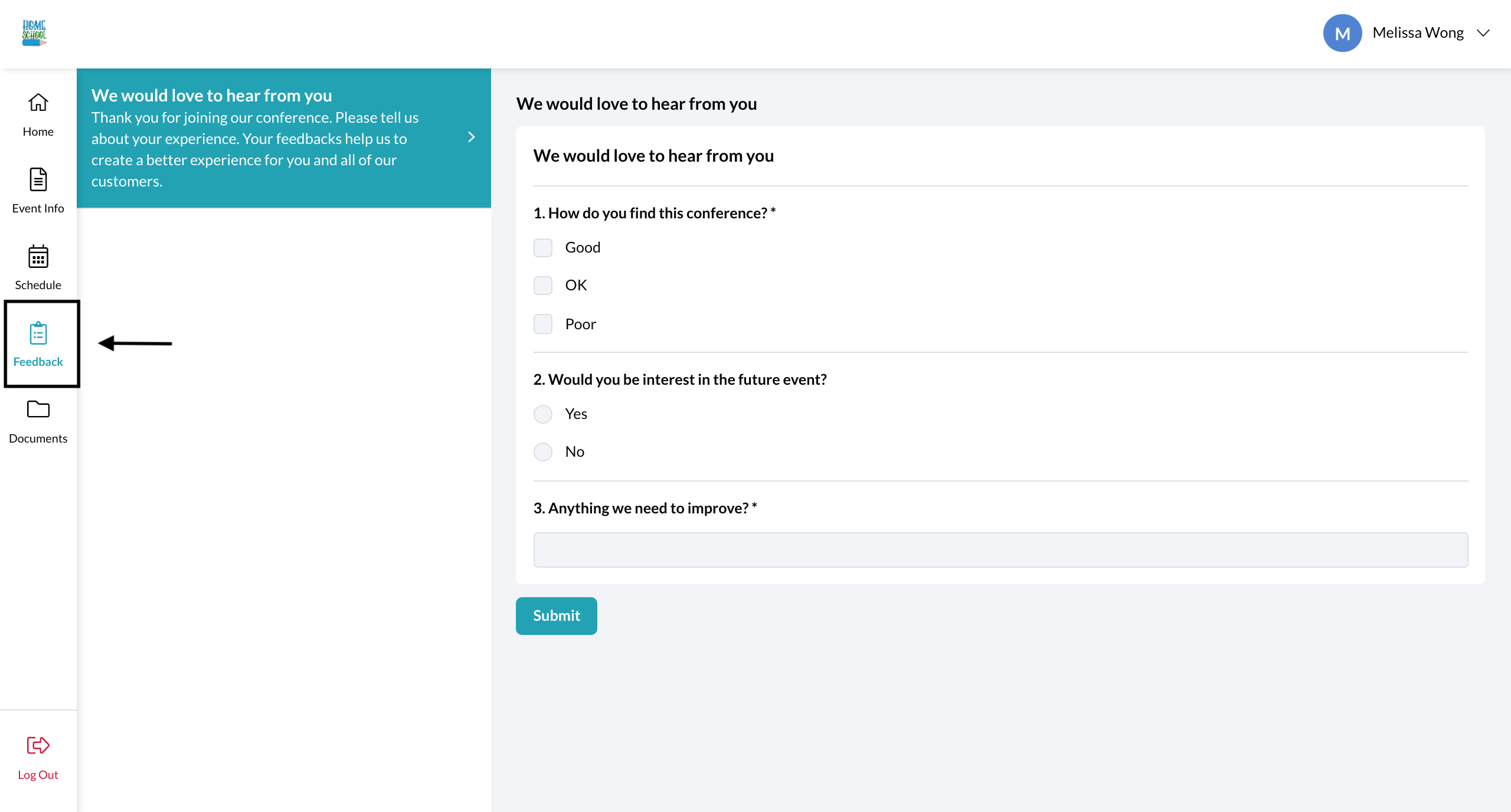 Type of feedback questions
Depending on the type of information you'd like to collect:
Multiple choice to collect a list of pre-defined answers from a fixed number of options.
Check Box to feature multiple answers.
Star Rating system for a quick glance of how the overall sentiments are.
Ranking is a traditional go to option.
Short Answer enables open ended response.
Paragraph feedback is content related that allows attendees to submit a substantial amount of words.
Likert Scale is a popular rating scale.
Multiple Open Ended provides the flexibility of having several open ended response.
Matrix Multiple Choice Grid allows attendees to select more than one answer.
Structuring your feedback question(s):
Wish to add more questions to your feedback form? Click on the green "+" button on the right to do so.
Decide if you would like to add in a header for the question by clicking on the "H" button.
Lastly, click on the grid-like button to add a section.
Proceed to Article, " How to Analyse Feedback Results" for an overview of understanding feedback results.