Maximise the effectiveness of the discussion time with the audience, also widely known as Q&A session.
How to create meaningful Q&A discussion sessions with your audience?
On the admin panel, find -> 'Discussion'.
Click on the event room that you would like to enter.
To create a new session for attendees to post their questions and comments, click on -> 'Manage Sessions' then -> 'New Session'.
Watch this quick guide on how to moderate, display your Q&A questions and answers on the projector screen.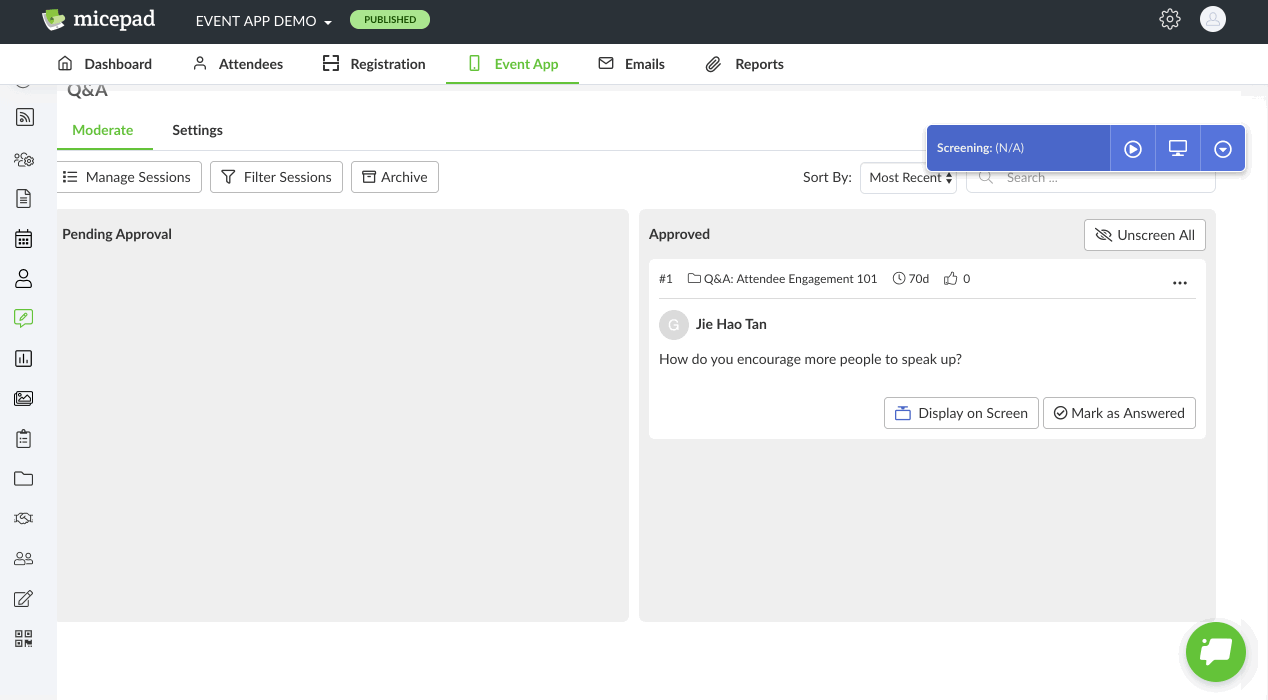 Q&A Live Display: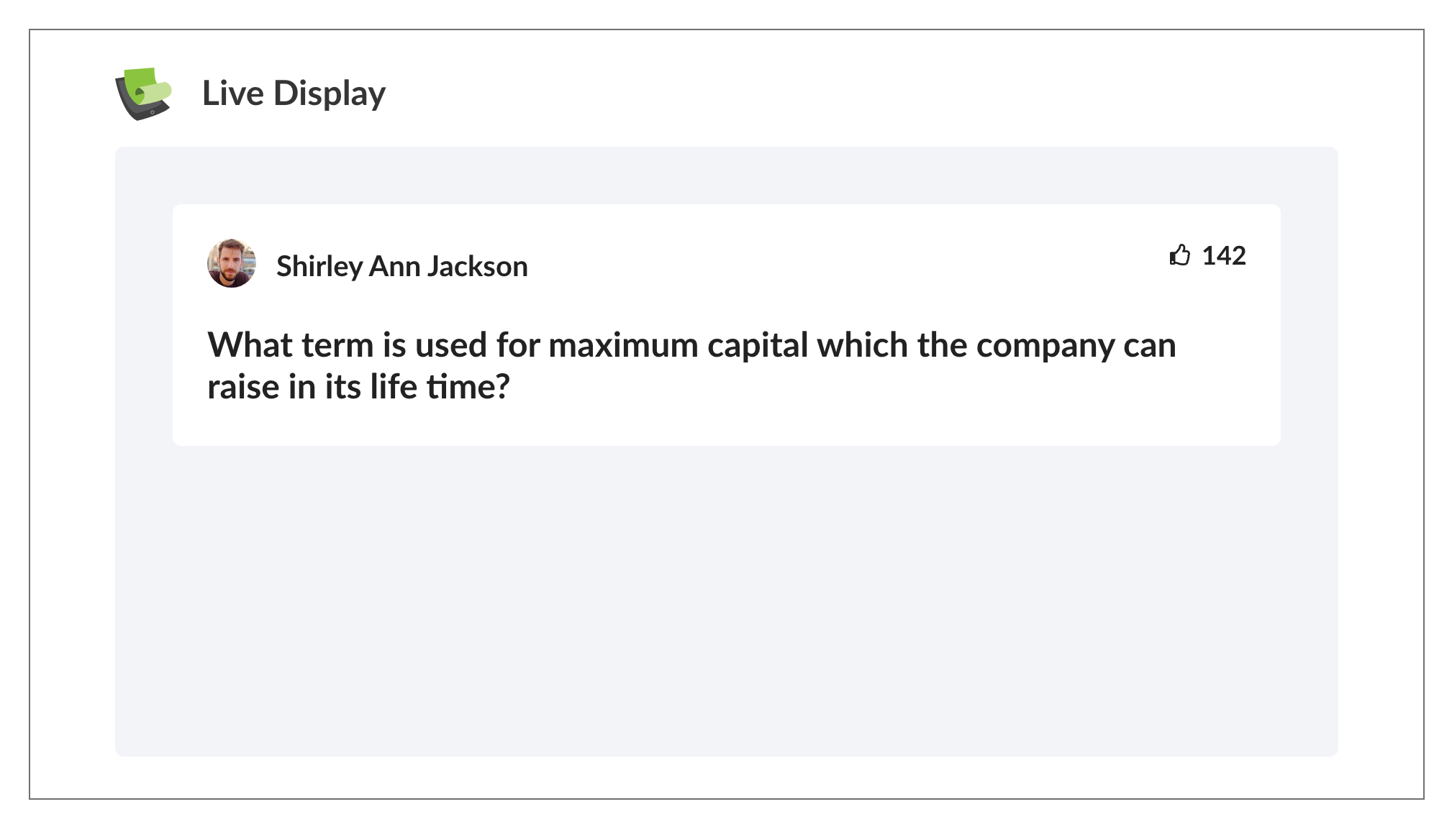 Q&A on Live Display with multiple answers from the users: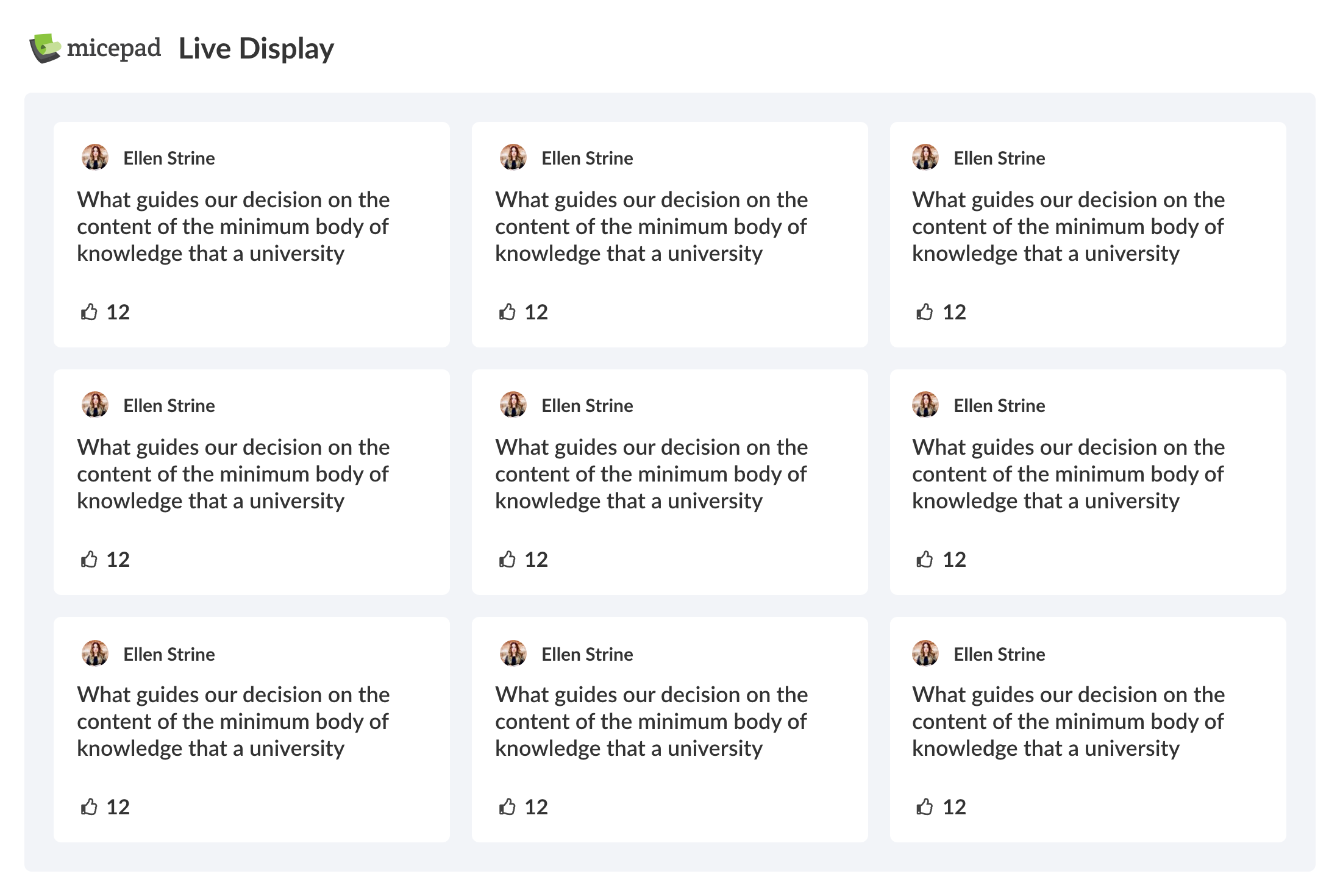 For advanced level of settings, find Settings button:
Visibility: Toggle this off if this feature should be temporarily disabled for public's viewing.
Hide Message ID: Applicable for web users only.
Manage Message Privacy: Users are only restricted to see their own messages.
Anonymous Posting: Users real name will be hidden and will only show 'guests'.
Force all users to post as guests: No names will be shown.
Push Notification: Send push notifications when there is a new message.
Moderate Message: Moderator/Administrator will approve the content before it is shared with the users. (In multiple rooms, this function will remain global.)
Moderate Comments: Moderator/Administrator will approve the comment before it is shared with the users.
Knowing the difference between 'Manage Sessions' and 'Filter Sessions':
1. Manage Session: This indicates what will be shown on the user's side, mobile view.
2. Filter Session: This represents what is shown on the projector screen.
How to append more items on projector screen?
1. On the Approval panel, click on >> '+' in blue (Append button).
2. Click on >> Launch Projector Screen to view appended choices.
If you have any questions about this or didn't find an answer, please contact our support team via chat on any Micepad webpage or send an email at support@micepadapp.com