The process of integrating new attendees with your event and getting information needed makes the event productive
Follow the steps to set up the Event Onboarding form and Welcome Page
1. Under the Attendees Onboarding menu.
2. Enable the Event Onboarding and click Setup Form Fields
3. To enable a new field, At the 'Available Attendee Fields' trigger the fields that you would like to activate.
4. Click on the field name to edit it as you prefer.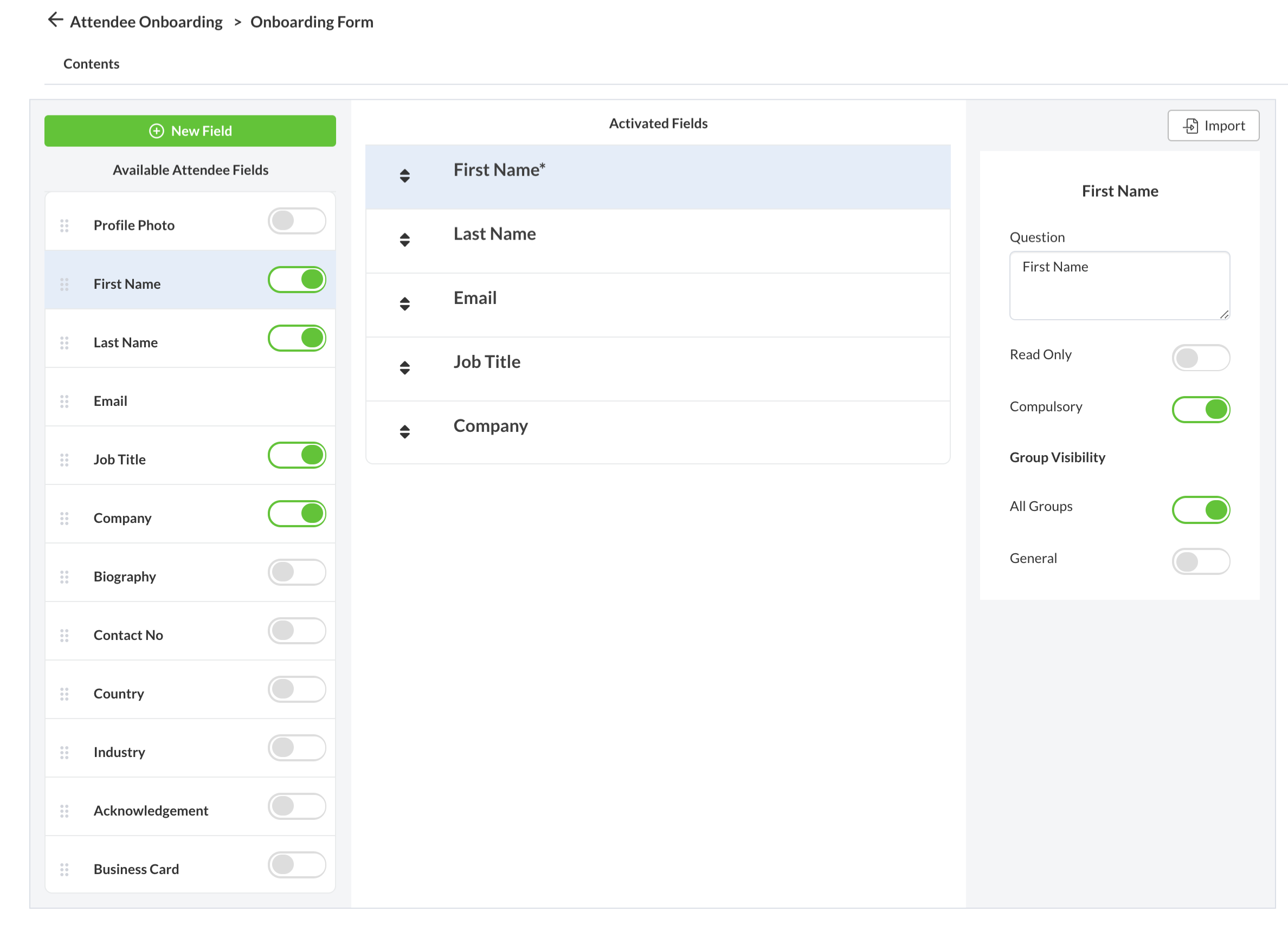 Set up the Welcome Page
1. Enable the Welcome Page and click on the Setup Page
2. You will then see, "Contents" next. Embed documents in supporting formats such as: PDF files, images, audio, video, or a Call-to-Action button.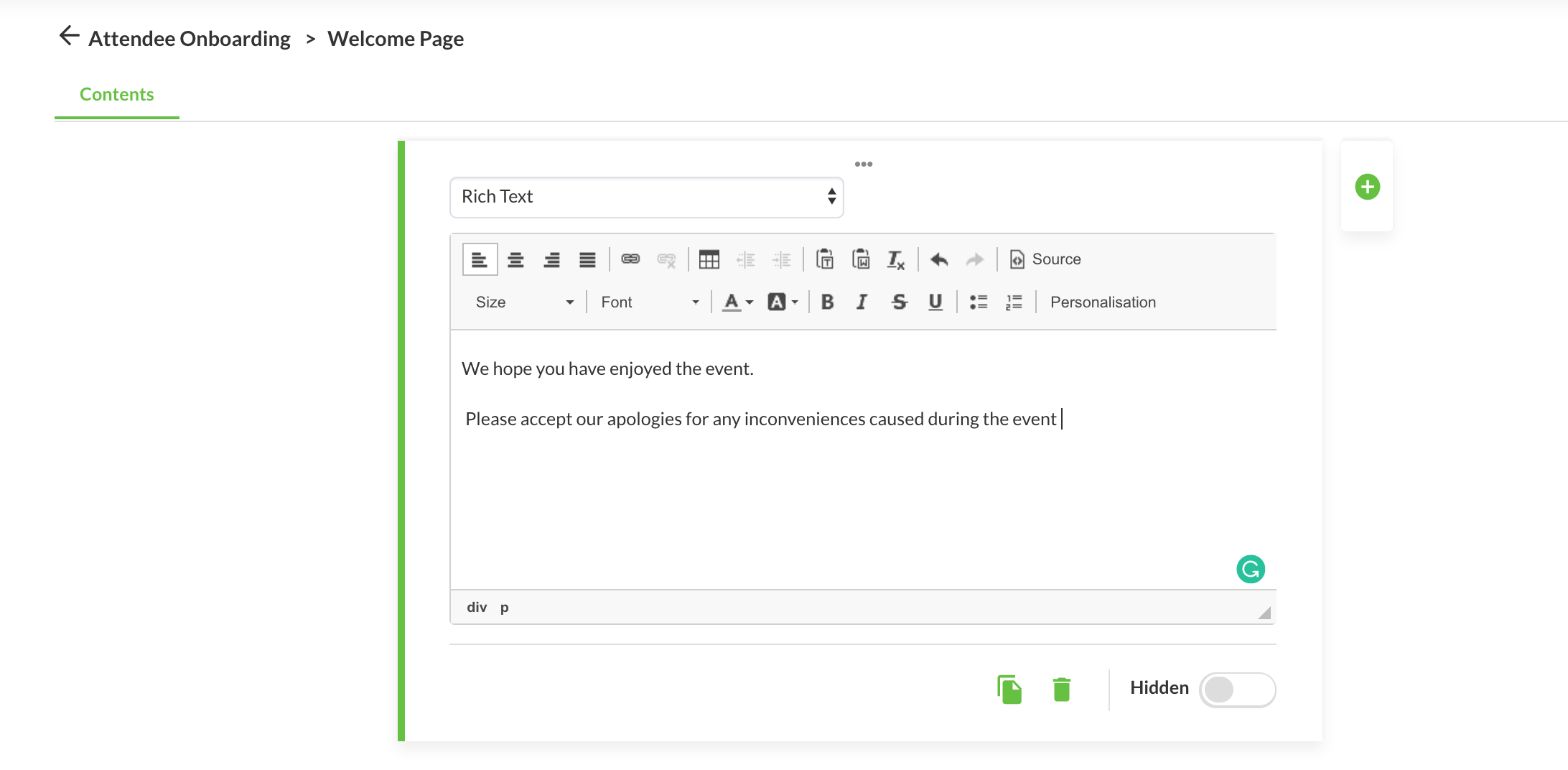 Welcome Page and Event Onboarding will be prompt to attendees first time they log in as below pictures
Prompt welcome page to attendees for the first time they log in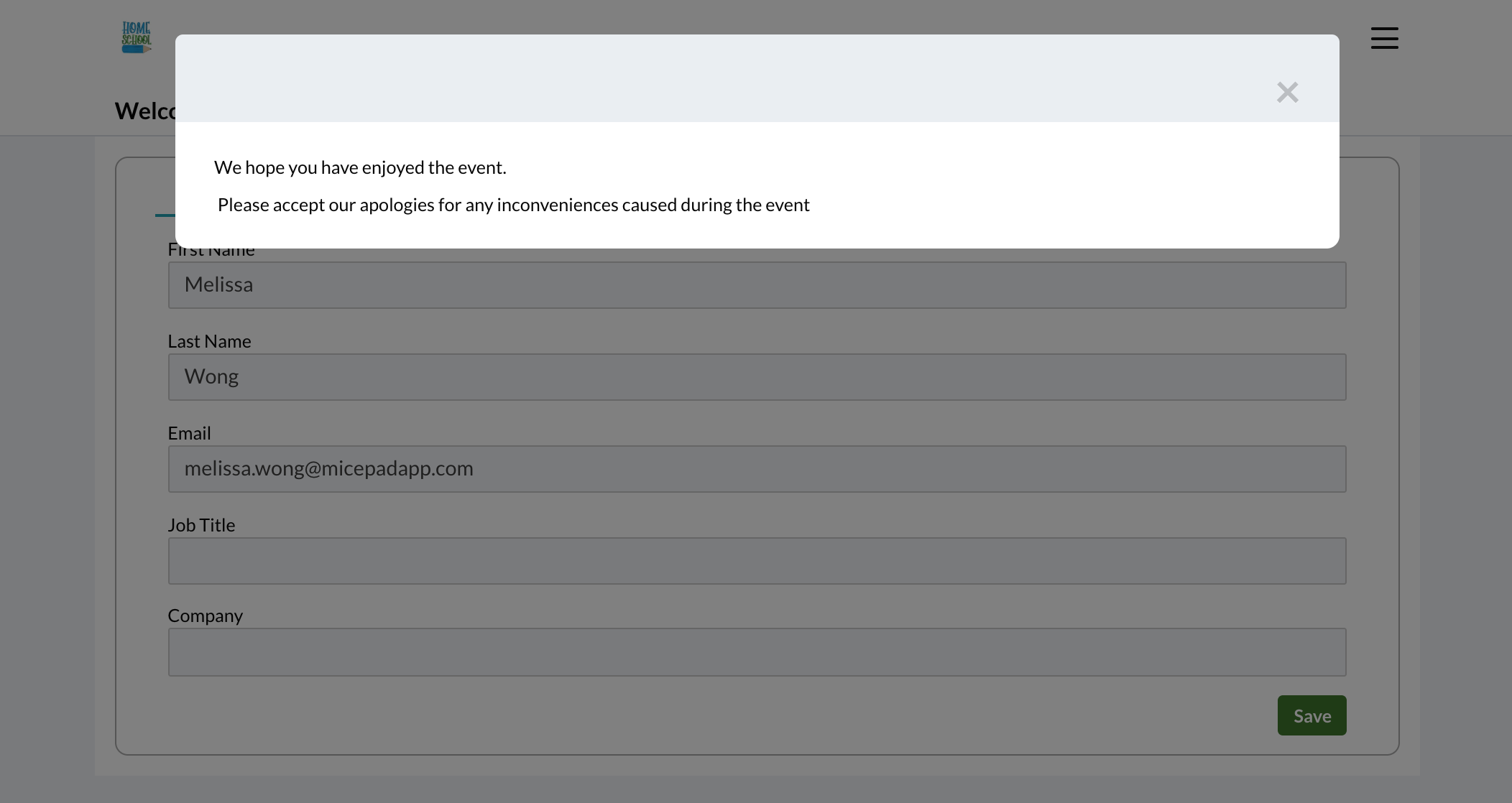 Event Onboarding: Prompt attendees questions before they enter your event for the first time