User roles determine the access level or permissions of a person authorised (invited by an Administrator) to access the admin panel.
The login portal for administrators and collaborators are shared. Access it via this link: Log in Panel
Summary
Administrator – nothing is off-limits* (see note below)
Collaborator – has access to everything except creating and publishing an event.
Administrator
An Administrator has full power over the admin panel and can do everything related to administration. Administrators can invite new collaborators, remove collaborators and change user roles. They have complete control over event details, attendees details, uploaded files, settings, themes, imports, exports, other collaborators – the whole package.
Collaborator
A Collaborator can create, edit, publish, and delete any contents. Collaborators do not have the ability to create and publish an event. For them to do that, collaborators are required to email the administrator for the event to be published.
Inviting a Collaborator(s)
On the dashboard, on the left, head to -> Collaborators.

Click Invite People
Fill out their email address, first name and last name
Click Send Invitation
After inputting your colleagues' emails, a Micepad invite, below example, will be emailed to them. Let your teammates know they should be expecting the email.
**Do note that only administrators can invite collaborators to join them on a project.**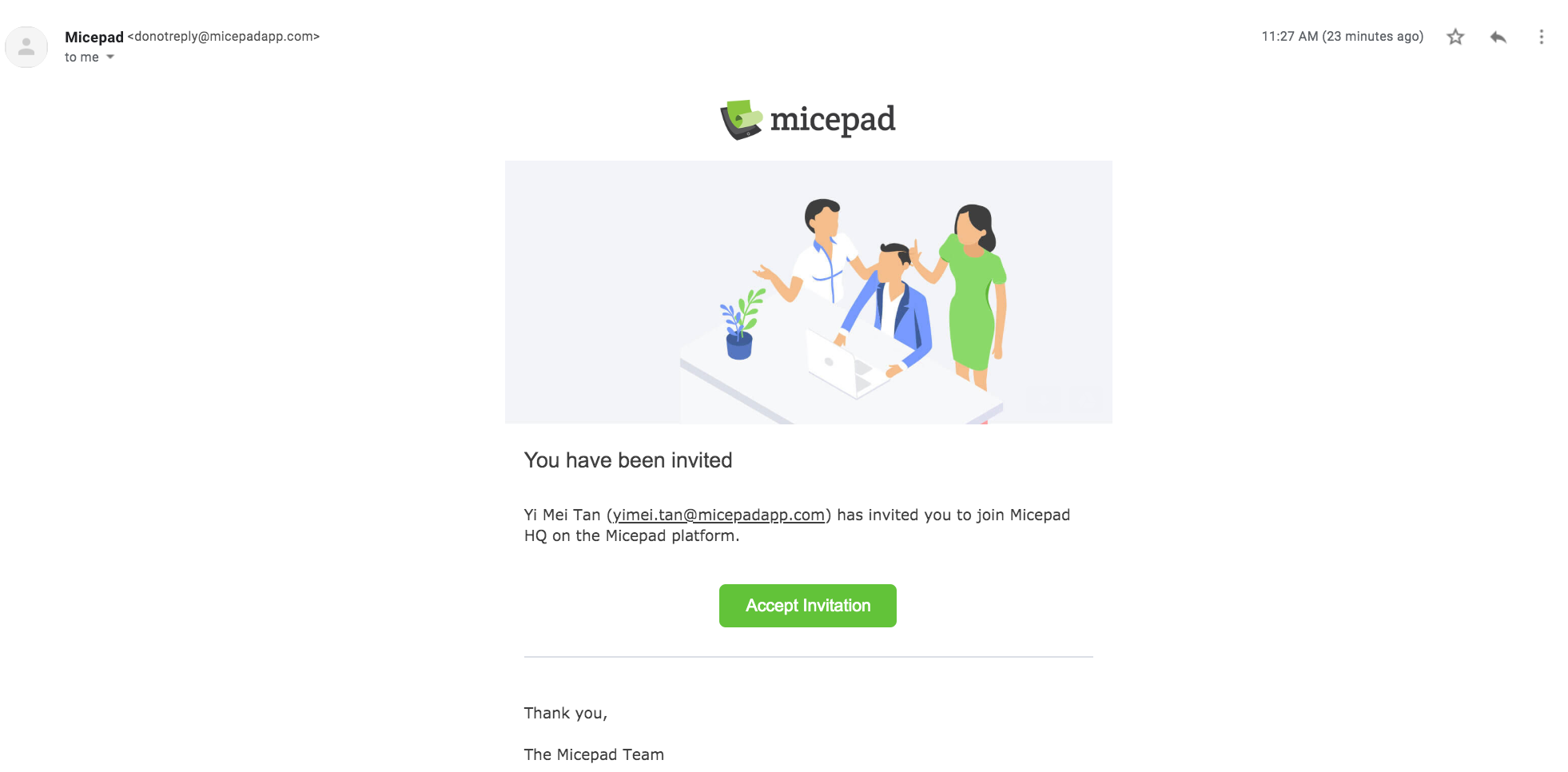 Upon accepting the invitation, your teammate(s) will be prompted to fill in their details.
A successfully completed collaborator profile will come together with creating an account password.
**Safeguard your account access with a strong password that comes with a mixture of letters, numbers and symbols**
Lo & behold, your teammate has successfully created a collaborator profile. Click on 'Manage Event' to kickstart the project management.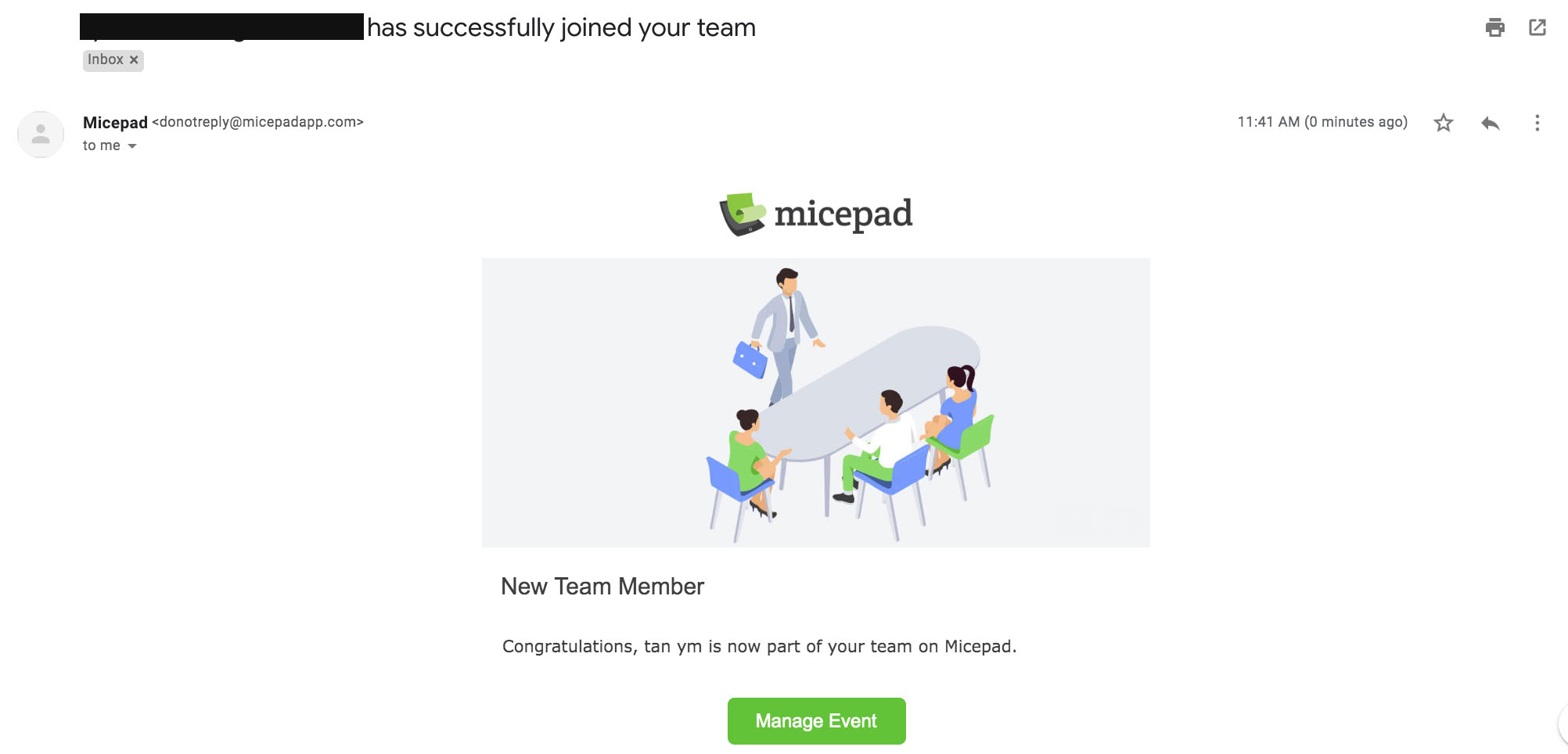 A