Once our Micepad Team has onboard with you so you're ready to start creating your event together. Here are a few tips for a smooth kickoff:
We will start from 'Getting Started' and click at the Fill in your event details.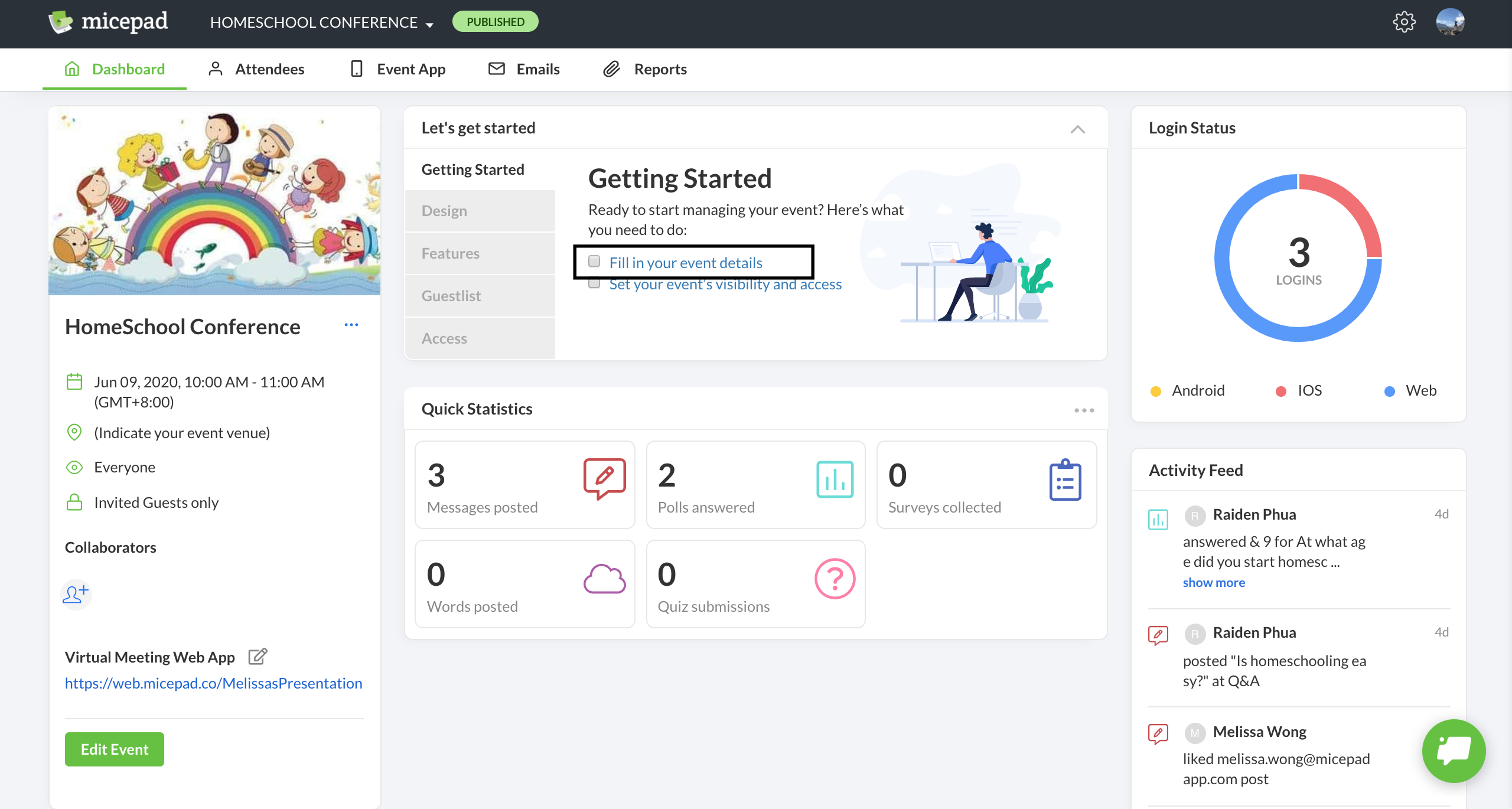 Fill In The Event Details Accordingly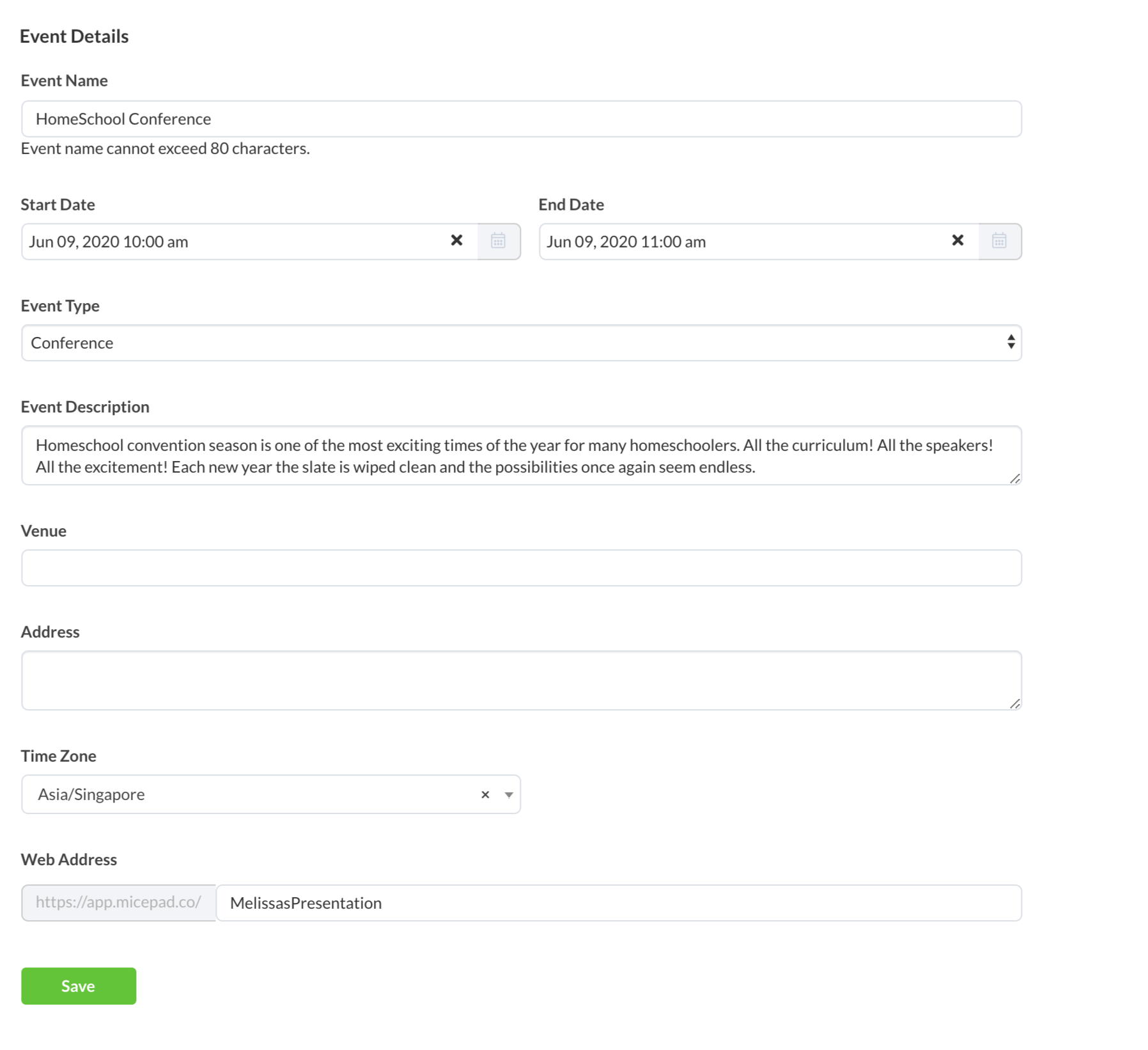 Event's Visibility Access
On this page, you can decide who can see and access the event.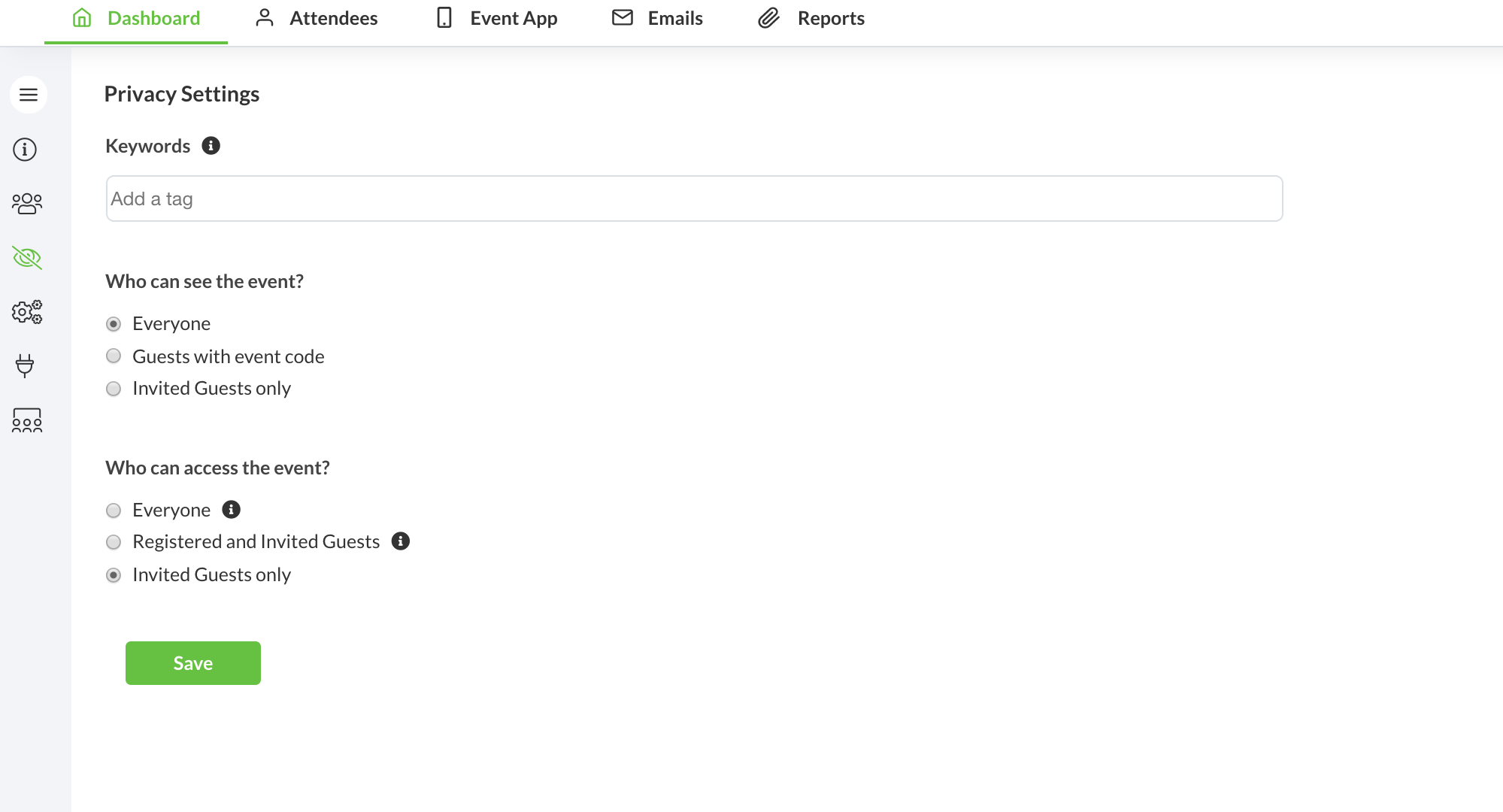 Advanced Settings
Archive the event if you do not want event attendees to access the event. Unarchive the event whenever it is ready for public access.

Delete Content- Irreversible action. Permanent delete all contents.
Clear Results- Delete Specific Contents. *Mostly used to remove test results before an event is published.*
Delete Event- Event will be permanently deleted.