Quizzes
Create your own quiz to fit your audience's needs. Just enter the questions you want, and mark the correct answer.
To add a quiz: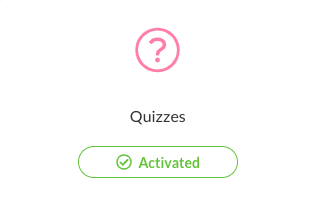 On the admin panel, find 'Event App'.
Click on -> 'Quizzes'.
At the Main Page, click on the 'New Quiz' button.
Frame up the Quiz Content(s):
Give it a good title.
Optional choices: Password/Points
Set a time limit for the quiz.
Next, use the drop down menu to choose the question type.
Give some options for the audience to pick, with the correct answer included.
Choose the correct choice.
Optional: award points for that question.
Results Tab: This tab contains the results of all the results collated from the audience.
Analytics Tab: In depth results distribution can be viewed here. This tab contains score distribution, statistics, ranking board and etc.
Settings Tab:
Name: You can rename this module instead of calling it 'Quizzes'.
Visibility: Visibility can be enabled/disabled anytime.
If you have any questions about this or didn't find an answer, please contact our support team via chat on any Micepad webpage or send an email at support@micepadapp.com